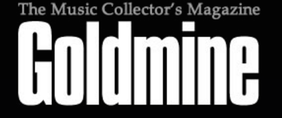 Neil Ardley and the New Jazz Orchestra
On The Radio: BBC Jazz Sessions 1971
(Duskfire – CD)
The slow rediscovery of the modern British jazz scene from the late 1960s and early 1970s takes another massive leap forward with this astonishing exhumation of two classic BBC sessions, highlighting both the speed and the single-mindedness with which Neil Ardley was moving back then.
From February 1971, a twenty-minute set brings together a twenty-strong band that feels like a who's-who of the then contemporary scene. Don Rendell, Barbara Thompson, Dave Greenslade, Henry Lowther, Dick Hecktall Smith and Jon Hiseman are just a few of the names you might know, and their six song show is devoted to the band's customary live show, including a couple of great Mike Taylor compositions, and Jack Bruce's "The Immortal Ninth," a piece he wrote specifically for the orchestra.
Seven months later, however, all had changed. Now thirty minutes is devoted to just one piece, "The Time Flowers" – the first public airing for the electronic fascinations that would ultimately blossom into Ardley's Kaleidoscope of Rainbows in 1975. Based around JG Ballard's The Garden of Time (if you haven't read it, you should), and with Keith Winter's electronics as integral to the sound as the slimmed down quartet that accompanied Ardley on more conventional instruments, "The Time Flowers" is a remarkable composition and a stunning performance.
It does not, however, only signpost Ardley's future direction. It also aligns itself with a world in which such contemporary German acts as Kraftwerk and Tangerine Dream were just beginning to move, in which electronics and live instrumentation co-existed as equals. Compare it with the Youtube footage of a contemporary Kraftwerk performing "Rückstoss-Gondoliere" on Beat Club, and a lot of inviolable assumptions suddenly fly out of the window.